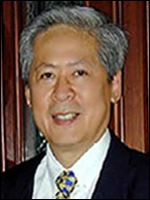 Dr. Witoon is a highly recognized cosmetic and plastic surgeon among Thai and International societies. He has been practicing cosmetic, plastic and reconstructivesurgery procedures in Bangkok, Chiangmai and Phuket for over 30 years. He hadalso been teaching plastic surgery at Chiang Mai University, Thailand since 1971.
Apart from his strong professional development, Dr. Witoon is dedicated to optimizing results for every patient he treats. He combines a commitment to offer state-of–the-art care with attentive attention in understanding each patient's long-term objectives throughout every stage of the service process.
His expertise in plastic surgery translates into results that not only look good and natural for his patients, but also are safe, effective and painless.
His special interest includes
Plastic, cosmetic and reconstructive surgery
Endoscopic breast augmentation surgery
Forehead and face lift
Reduction rhinoplasty
HD VASER liposuction
Lipo filling
Education Background
1970 Doctor of Medicine, Chiangmai University, Chiangmai. Thailand
1974 Diploma, Thai Board of Surgery
1983 Diploma, Thai Board of Plastic Surgery
Professional Experience
1971 - 1997 Plastic Surgeon, Division of Plastic & Reconstructive Surgery  Department of Surgery, Faculty of Medicine, Chiang Mai University
1980 - present Plastic Surgeon, Clinic, Sukhumvit Road, Bangkok
1988 - present Plastic Surgeon, Thai Red Cross Cleft Lip & Palate Mission
2001 - present Plastic Surgeon, Operation Smile
2001 - present Director of Aesthetic Center, Bangkok Hospital Phuket
2015 - present Plastic Surgeon, Phuket Plastic Surgery Institute (PPSI)  
Professional Registrations
The International College of Surgeons (Plastic Surgery)
The Royal College of Surgeons of Thailand (Plastic Surgery)
The Society of Aesthetic Plastic Surgeons of Thailand
The Society of Plastic and Reconstructive Surgeons of Thailand The Society of Cosmetic Dermatology & Surgery of Thailand, founder & permanent member
The International Society of Aesthetic Plastic Surgery (ISAPS)
Consultants in Plastic and Reconstructive Surgery
Phuket Plastic Surgery Institute 
Bangkok Phuket Hospital, Phuket 
Bangkok International Hospital, Bangkok 
BNH Hospital, Bangkok 
Bumrungrad International Hospital, Bangkok 
Chiangmai Ram Hospital, Chiangmai
Piyavate Hospital, Bangkok 
Samitivej Hospital Bangkok and Thonburi, Bangkok 
Speciallity
Plastic Surgery
TESTIMONIALS
Rachelle W
from
Sydney, Australia

When I decided to do my surgeries overseas, I sent out a lot of queries to various agents....Paul from Stunning Makeovers got back to me so quickly. He was so helpful and answered my MANY questions without apprehension and very professionally.  
I would highly recommend Stunning Makeovers, their professionalism, efficiency, caring and helpful response to my needs was greatly appreciated. 
Paul, thank you for all your help through the long process of organising my surgeries, hospitals, the accommodation and my general well being. 
It was great to feel that I was truly being looked after not only from Thailand but from you and Stunning Makeovers as well. 
When arriving at the Hospital, I met Dr Witoon and his lovely and so helpful nurses. He was so friendly and instantly made me and my mum (who came over for support) to feel at ease. 
He laughed with us and made the whole experience of getting drawn on enjoyable rather than daunting. 
The hospital in Phuket was 10 star (if that existed).....the most beautiful, clean and biggest hospital I have ever seen. I had a suite hospital room which allowed my mum to stay as well and all I can say about this room was that is was gorgeous and bigger then my hotel room.
Mum had her own lovely bed with plasma TV and so did I. Two bathrooms, full kitchen, dinning table and a lounge. We were stunned at how fantastic the experience at the hospital was. 
The nurses and reception staff at Bangkok Hospital were also amazing, so friendly and helpful. 
After the surgery they were always around and if I needed anything I pressed the buzzer and in 10 sec they were there. Such beautiful girls.....loved them all :) 
The service was amazing, couldn't fault the care or service that I received from Dr Witoon or the nurses at Bangkok hospital. Fantastic!!!!! 
10 star facilities......I still can't believe the amazing hospital. 
I would return for more surgery and would recommend Stunning Makeovers to others for the reasons stated above.
I definitely needed a support person to go.....I couldn't have done it alone, thank God my mum was there and I would definitely recommend that people having surgery book a spa room at the resort as it was very difficult to go in the pool with all the kids splashing. 
We changed rooms after one week so that we could enjoy some water as it was so hot there and I just couldn't risk getting into the pool.  
I just want to say thank you for all you support Paul.
Thanks again Paul xx  

Denee T Melbourne
from
Australia

I am VERY happy……and even more impressed with your services. I have already recommended you and your company to quite a few people and hopefully they all contact you in the near future. 
Top marks to the Stunning Makeovers Team. You made everything so easy for me and took a huge amount of stress and concern off my shoulders prior to departure and even after landing in Thailand. It was great to know that you were still there for me and my many silly questions.
So many of my friends were sceptical of having procedures done in Thailand, but after hearing my story they are all so keen to visit and have their own procedures done there!
A HUGE thank you to Dr. Witoon also………Top marks to the Team at Stunning Makeovers. I chose Stunning Makeovers because you had the best information available…. 
The hospital staff were GREAT! They treated me VERY well and the staff even made my friend comfortable and welcome. 
Stunning Makeover service was great and answered all my queries. The hospital itself was almost as nice as the resort I was staying at. 
Dr. Witoon is the nicest person with an EXCELLENT bedside manner………... Thanks to Dr Witoon
Without a doubt I would return and am already looking into what I want next.
I will recommend Stunning Makeovers ALWAYS!!! I have already recommended your services, due to the friendly support I received from start to finish. You make the entire process so easy

Olivea B
from
Tauranga, New Zealand

I will tell you now that the whole trip exceeded our expectations!!! We had an awesome holiday and surgery was amazing, loving the results.
My husband especially (he was a bit sceptical of the whole going to Thailandfor surgery thing!) was totally impressed. We felt completely safe and at ease with everything. Basically, I didn't feel nervous or scared at all.
The hospital experience was again amazing, it was like a 5 star hotel, all staff including the surgeon were super friendly. The resort was fantastic also! I have nothing bad to say about any of it....
I have already recommended ALL my friends to go through Stunning Makeovers. I will definitely be going back.


The doctors were fantastic and very professional. The nursing and support staff, service along with the facilities 100%. Could not ever get that service here in Australia and I would know because I work in a hospital.
Everything was organised for me and went according to plan. No stress!
Definitely return for more surgery/dental treatment and I would highly recommend Stunning Makeovers as I have talked to other patients in Thailand that went through other companies which do not compare to Stunning Makeovers with such efficiency.
No company runs 100% service, but on this occasion I would say your company did! Just want to say thank you Paul for all your help and great service.