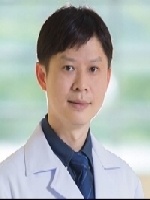 EDUCATIONAL BACKGROUND
Siriraj Medical School, Mahidol University, Bangkok, 1985 - 1992 - M.D. 
WORK EXPERIENCE
Internship: Bangkok Metropolitan Administration General Hospital ,1992
General Practitioner: Veterans General Hospital Bangkok
Thai Certified Board of General Surgery, King Pramongkutklao Hospital, Mahidol University
Thai Certified Board of Plastic and Reconstructive Surgery Ramathibodi Hospital, Mahidol University
ISAPS - International Society of Aesthetic Plastic Surgery
Sawanpracharak Hospital (Northern Regional Tertiary Care Center), Ministry of Health, Nakhon Sawan, Thailand
Consultant Plastic Surgeon, Srisawan Hospital, Paknampho Hospital, Romchat Hospital, Ratanawej Hospital, Ruampatt Hospital
Plastic Surgeon, Sdawat Plastic Surgery Clinic, Nakhon Sawan
Plastic Surgeon, Phuket International Aesthetic Centre
TESTIMONIALS
Iona E
from
Auckland, New Zealand

All is going well…………….I may have said before, but it's really lucky I'm a good seamstress, as all of my long skirts and dresses have now been shortened to show off my new legs, and apart from my favourite pairs of Prada jeans, I will probably never wear trousers again!
I am being very diligent with wearing my night time compressions knee-highs every night, and that is helping a lot too.
So there you have it – one very satisfied customer!

Suzanne P
from
Queensland Australia

The surgeon was a very good guy who knows what he is doing. The coordination staff were very good and friendly.

AW
from
Sydney, Australia

Well what can I say? What an experience it has been.
I am more than happy to provide you feedback and if there is anything I have left out please let me know.
From the moment we landed at Phuket and grabbed our luggage our transport was waiting for us and was given a folder with our itinerary and surgery information which i thought was very professional.
He took us straight to the resort. What a  lovely place the resort was. We were greeted by warm friendly staff that were more than helpful with our bags and gave us cool towels to cool off.
We were taken to our room and was quite impressed with the resort, very clean and all had aircon in the room. We decided to upgrade again as we were upstairs and thought climbing the stairs after surgery might be a little difficult. It was absolutely lovely when I returned staff had moved all our belongings and luggage for us.
On the day of surgery I was very nervous as to what was about to happen. I saw Dr. Rushapol who was such a lovely doctor and we went through the consultation drawings and markings.  He told me his day was dedicated to me. I was very impressed with my breast consultation. He went through different sizes and made decision together as to what was best. 
They took me to my room and I was very impressed with the room and the facility, I have worked in many hospitals here back home in Australia and can say the standard was the same, if not better than some hospitals here.  The nursing staff were absolutely gorgeous and I was so impressed with their uniforms and standard of care.
I was told at all times what they were doing to me, and they prepped me for surgery. I was waiting in my room ready to go. I remember being wheeled downstairs and Dr. Rushapol coming in, asking if I was ready to go. Before I knew it, I was back in my room, 13 hrs later with plaster on my nose and wrappings around my chest.  
The nursing staff were amazing, every time I buzzed they were there within 5 minutes giving me more pain relief and medicine for nausea. the first 2 days were tough which is to be expected but every day got better, Dr. Rushapol visited me every day and told me what he had did, and said my nose was pretty damaged and totally had to reconstruct my entire nose.
I spent all up four days in hospital and I never felt rushed to leave hospital at any time, I could have stayed 1 more night but he was happy with the fact that I had Sue with me, with some nursing background.  
On leaving they supplied me with all the medication I needed including, antibiotics, anti-inflammatory and swelling, pain relief, vitamins and minerals. They covered everything and I was just so impressed.
Once back at the resort they were wonderful and said just to ask if there was anything I needed.  I just stayed in bed or by the pool for the first week trying to recover as my face and eyes were swollen black and blue with plaster and plugs up my nose.  All the follow up visits were great and finally had the plaster removed after about 10 days, wow, I was wrapped and couldn't believe how much better I could breathe.
My nose still quite swollen but understand it will take few months for swelling to come down. On my last consultation, I ….. gave Dr. Rushapol a big cuddle and thanked him so much and told him I be back next year.
I chose Stunning Makeovers as right from the start I found opening your website informative and professional. Once I contacted you I found the service and you personally Paul (you have a lovely warming comforting voice over the phone) to be quick and honest with all your correspondence and I thought it was great how you called me and kept in contact with me throughout the whole process.
I thought it was wonderful how all the appointments and transport was arranged and at no time had any trouble with it and it was always on time. I am extremely happy with Stunning Makeovers and was giving out your name and website to people that were interested in surgery. I've told them how professional everything was and awesome the hospital staff and facilities were at Phuket International Hospital
I would definitely recommend Stunning Makeovers to anyone and that impressed I would be happy to become an ambassador for Stunning Makeovers.
I would definitely have surgery again, and will be organising another trip next year WITH YOU as they could not do my teeth because I had surgery to my face so I will organise another trip for my teeth. I will also be bringing a few friends for surgery including my daughter.
I went to the doctor back here at home for a check up and to give them all the information as to what medication I was on and what surgery had been preformed on me for my medical history.
My doctor was very impressed with the nose and breast,she checked my stitches 70 around each nipple and was very impressed with his needle work. No sign of infection and healing just lovely but put me on some more anti-swelling as still quite swollen.
Well Paul, I don't know what else to say but what an experience it was, I THANK YOU SOOOOO MUCH for making my dreams come true and for all your support and help. You have been fantastic and would love to meet you in person one day to say thank you, no more sinus problems yipeee!  
I going back to work this afternoon, on light duties so should be ok. I will just take it easy over the next few weeks,. 
Thank you again and if there is any other comments u need from me, please feel free to ask, also happy to chat with other people about my experience.
My kindest and warmest regards 

Rebecca W
from
Brisbane, Australia

I choose Stunning Makeovers because a friend recommended them.
I am very happy with Stunning Makeovers service and the doctor was fantastic.
I will recommend Stunning Makeovers to other and thank you for all of your help and follow up

Sheree R
from
Melbourne, Australia

The surgeon in charge of my surgery is second to none, and the hospital is top class in terms of care and cleanliness. I have found the staff to be warm, respectful and caring - there is something about the medical care you receive here that enables you to keep your dignity.
My husband and I are extremely happy with the medical arrangements we have received - and plan to definitely use the same surgeon in the near future for other treatments as necessary.

Joe R
from
Rotorua, New Zealand

The doctor was great, confident and had a good sense of humor.
So happy how everything turned out, service with a smile! 

Justine B
from
Auckland, New Zealand

I'm extremely satisfied with Stunning Makeovers service. Communication was excellent throughout the whole process and they made me feel like they genuinely cared.
The surgeon was excellent. He was professional and very helpful. The nursing and support staff - very amazing - very helpful and happy to answer any question and always came when called and very efficient.  Amazing service very quick and efficient.
I was blown away by the hospital and the service they provided it was very clean and modern.
I would you return for more surgery and recommend Stunning Makeovers to others. Stunning Makeovers were very easy to deal with and made the whole process and experience uncomplicated.
I was amazed with how everything went.