Bangkok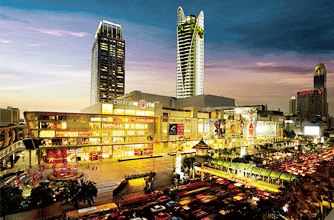 One of Asia's most cosmopolitan cities, Bangkok never fails to surprise and impress. The city successfully brings together a mixture of ultra-modern and traditional Thailand. From trendy restaurants and lively night life to traditional temples, palaces, markets and malls. Bangkok has something for everyone.
View Accommodation
---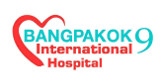 Bangpakok 9 International Hospital is a leading hospital in Bangkok with a reputation for excellence in plastic surgery, dermatology and medical treatments. The hospital has an array of impressive specialist centres including plastic surgery, dermatology, heart, joint and cancer centres and more.
The hospital holds JCI accreditation (USA) and is independently audited for compliance to this standard.

Since being founded in 1993, Sikarin International Hospital has received thousands of international patients. This modern hospital has a calm and welcoming feel and boasts a number of centers of excellence including aesthetics, stroke, heart and orthopedics to name but a few.
International accreditations include JCI (USA), ISO (UK) and HA (Thailand).

Yanhee International Hospital is the self-proclaimed "one-stop shop for beauty" and a popular destination for international patients seeking affordable plastic surgery and beauty enhancement procedures.
The hospital has an array of specialist centres including cosmetic gynaecology, dermatology and plastic surgery to name but a few. Yanhee International Hospital holds JCI accreditation (USA).

Bangkok Smile Dental is the most famous international dental centre in Thailand. International visitors make up 98 percent of patients at this practice. All dental treatments and complex dental surgery is available.
Such is the reputation for excellence at this practice, they have partnered with Paulo Malo, the inventor of the All-On-4 dental implant system. The clinic is JCI (USA) accredited.
Phuket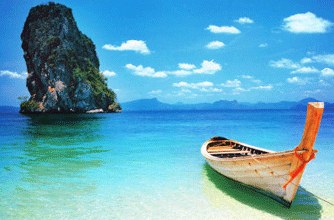 Asia's most popular beach destination. The tropical island of Phuket has so much to offer. Relax and enjoy stunning tropical sunsets and warm blue sea. With white palm-lined beaches and a laid back environment, it's a perfect place for chilling out.
View Accommodation
---

Phuket Plastic Surgery Institute (PPSI) was formed by the merger of the plastic surgery centres of Bangkok Phuket Hospital and Phuket International Hospital. As the name suggests, PPSI specialises in plastic surgery and has on staff the best surgeons available in Phuket.
PPSI is a modern facility offering the latest surgical options and techniques and is located on the tropical island of Phuket.
Sea Smile Dental provides an impressive range of dental treatments, from general dentistry through to complex dental implant treatment and everything in between. There is also an in-house dental laboratory.
The clinic is JCI (USA) accredited and is part of the famous Bangkok Smile Dental Group.

Bangkok Phuket Hospital and Phuket International Hospital have merged plastic surgery centers and formed Phuket Plastic Surgery Institute (PPSI)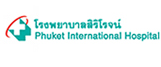 Bangkok Phuket Hospital and Phuket International Hospital have merged plastic surgery centers and formed Phuket Plastic Surgery Institute (PPSI)