Destinations
Bangpakok 9 International Hospital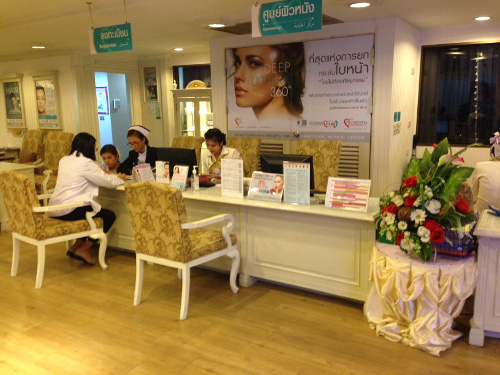 Bangpakok9 International Hospital is renowned for plastic surgery and aesthetic treatments. There are 30 world-class medical specialist centres including cancer, orthopaedics and heart centres to name a few.
The hospital has a homely, welcoming feel. The smell of freshly brewed coffee from Starbucks and a luxurious décor in the lobby is a treat for te senses. You know straight away that you are in the right place.
There's a rooftop garden with a café which is a perfect spot for recovering patients to enjoy some fresh air and a lounge for international patients with free snacks and beverages. Atmosphere and environment are important factor in your recovery.
This international hospital holds many international accreditations including the prestigious JCI USA approval.
With expert surgeons and a team of friendly nurses, you won't be disappointed choosing Bangpakok9 for your surgery.
Available Procedures:
Available Doctors: